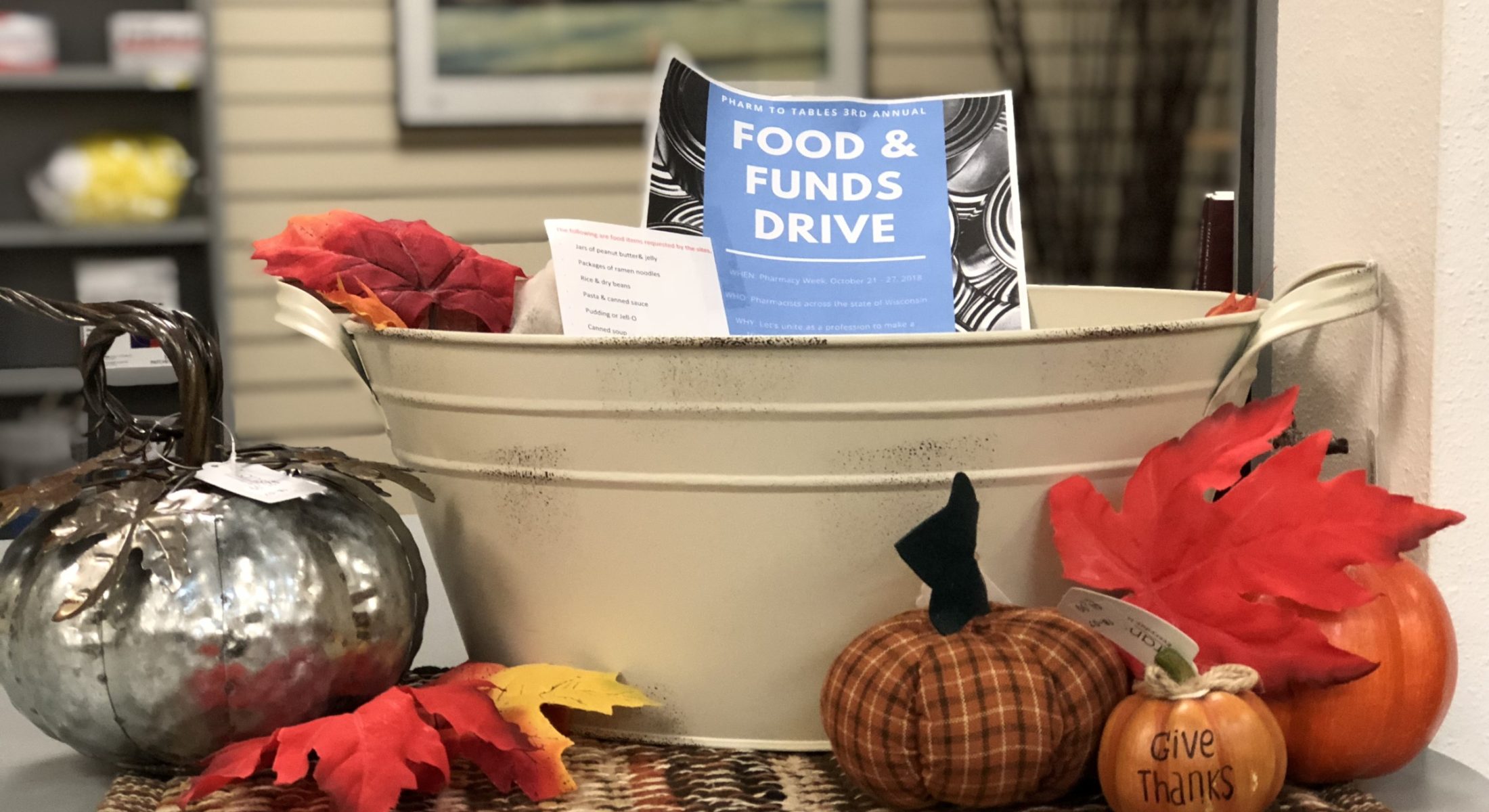 Food & Funds Drive at Our Stores
We're proud to support Pharm to Tables' 3rd Annual Food & Funds Drive at our stores. Pharm to Tables is a charitable organization uniting pharmacy professionals in a singular, focused mission of helping end the hunger crisis of our local communities.
According to Feeding America, one in eight people in Wisconsin struggles with hunger. 12.5% of OUR local community. Our friends, families and neighbors. At startling rates, Wisconsinites have to make the difficult decision on whether to make utility, medical and housing payments or put food on the table for their families. With the recent push to "eat local" and "buy local," let's make the community push to "feed local, help local and improve local."
You can help by dropping off food at our stores or by donating at the Pharm to Tables website here: http://www.pharmtotables.org/home.html
The following are the food items most requested by the sites.
Jars of peanut butter& jelly
Packages of ramen noodles
Rice & dry beans
Pasta & canned sauce
Pudding or Jell-O
Canned soup
Macaroni & cheese
Canned tuna or spam
Canned pork & beans or chili
Canned vegetables or fruit
Boxes of crackers