Forward Pharmacy
Safe Travels
Travel Vaccines, Medication & Health Info
Your health is our top priority—at home and abroad
Thinking of traveling to another country? Forward Pharmacy offers travel consultations to help you stay safe while you travel! We are travel experts. We stay up to date with the latest travel medicine recommendations, a practice that many primary care clinics may not have the resources to do.
Appointments are available at our Cottage Grove location. Click HERE to book.
Be sure to plan ahead before your travels
To make sure you are fully protected against infectious diseases, we recommend you book your appointment 6 to 8 weeks before you travel. Appointments cost $100 and $50 per additional person with the same itinerary.
Book Your Safe Travel Appointment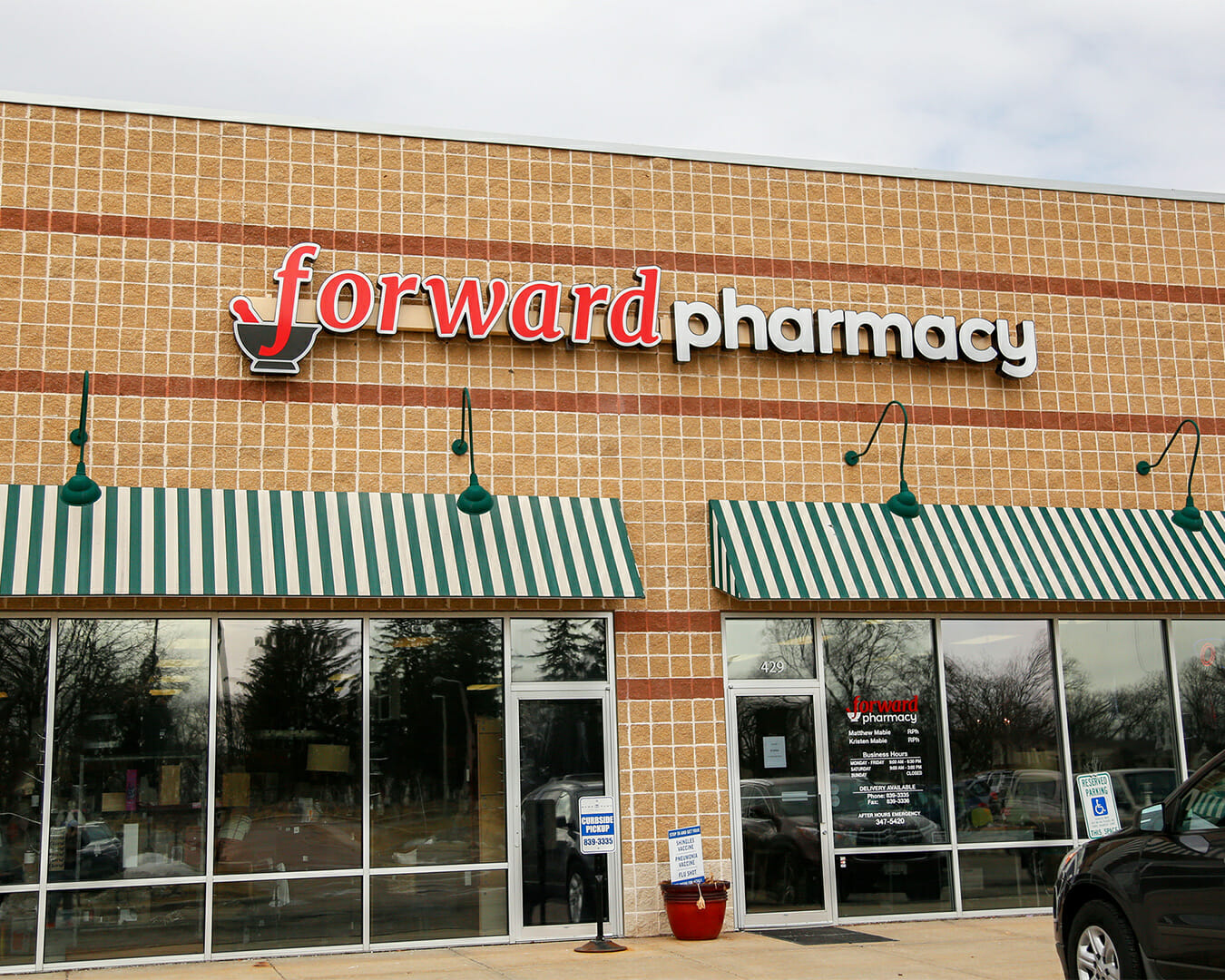 Our clinic is located at:
Forward Pharmacy Cottage Grove
(608) 839-3335
429 West Cottage Grove Road
Cottage Grove, Wisconsin 53527
Vaccinations Offered*
Hepatitis A: $115
Hepatitis B: $100
Human Papillomavirus (HPV): TBD – Price Varies
Influenza: $35
Japanese Encephalitis: $325
Measles-Mumps-Rubella (MMR): $125
Meningococcal: $235
Pneumococcal: $290
Polio: $80
Rabies: $435
Shingles: $200
Tetanus-Diphtheria-Pertussis (Tdap): $85
Typhoid (Injection): $155
Typhoid (Oral): $120
Yellow Fever: $225 (available for people < 60 years old)
*Prices are per dose before insurance
Forward Pharamacy's Travel Consultant
Pharmacist / Travel Pharmacy Consultant
Kim has devoted much of the last 10 years providing consultations for people traveling outside the United States, offering recommendations and providing vaccinations for preventable travel-related illness. As people have begun to take interest in international travel again, she is excited to share her knowledge as a travel consultant with Forward Pharmacy!
Read More