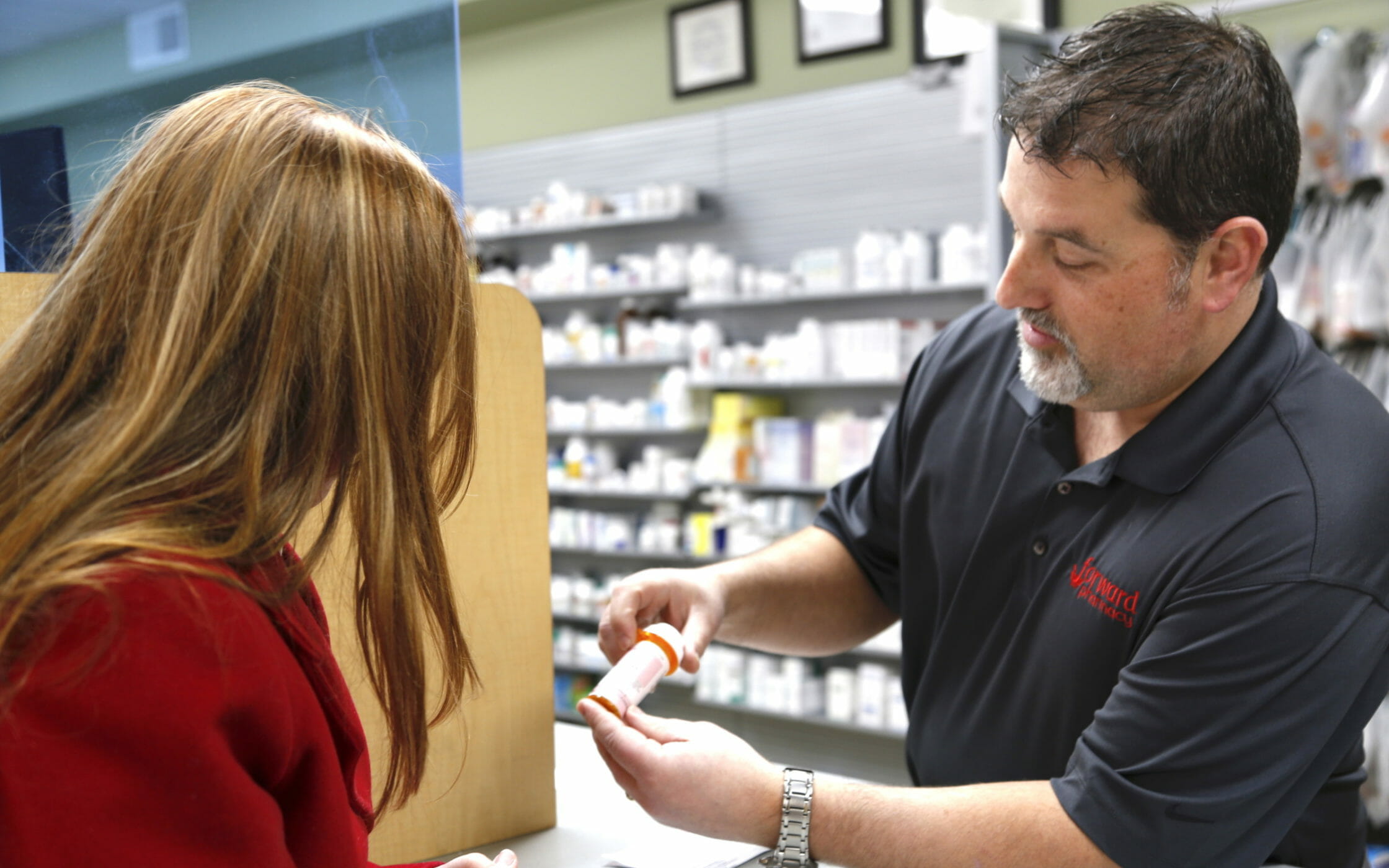 Welcome to Forward Pharmacy
We are a family owned and operated pharmacy serving the Columbus, Cottage Grove, Deerfield, and McFarland Communities.
Matt and Kristen Mabie, Forward Pharmacy founders and co-owners, are both licensed pharmacists with more than 20 years of practice each. Matt also serves as the president of the Pharmacy Society of Wisconsin.
Our other pharmacists live and work in the communities we serve. Come in and get to know Tony, Jen, Ryan, Michelle, and Amy. We'll do the same!
Patient-Centered Care for Your Whole Family
From our family – to yours!