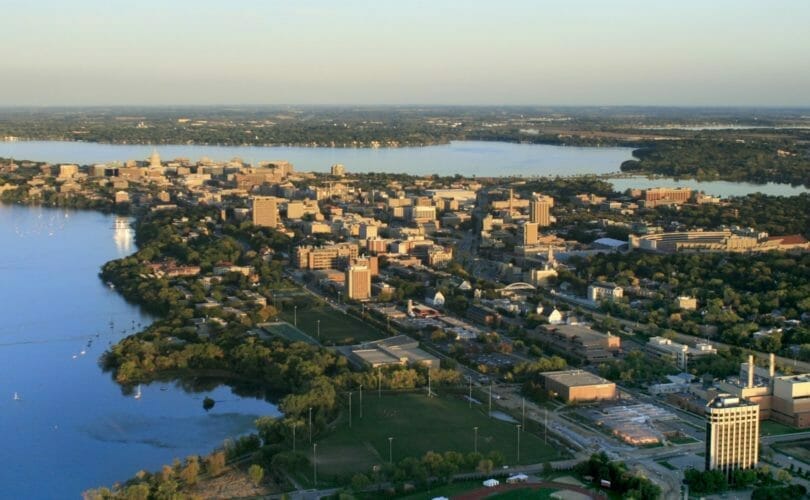 Forward Pharmacy Now Open
Forward Pharmacy Opens December 1st in Dane County
New pharmacy chain is committed to local health, comprehensive community health care.
MADISON, November 27th, 2017—Forward Pharmacy will open three stores in the Madison Metro Area on December 1. The three locations, in Cottage Grove, Deerfield and McFarland are all former Hometown Pharmacy Locations. The new stores offer patient centered pharmacy care, including services like Medicare Part D consultations, immunizations, medication injections, and medication management services.
"Forward Pharmacy aims to make our patients' lives better and our communities healthier through the practice of pharmacy." says Matt Mabie, founder. "We pride ourselves on being at the forefront of the field, while also offering personalized care to each of our patients. The pharmacists at each of our stores are part of the community. We offer the personalized service your grandparents received at the local drug counter combined with the cutting edge practices of modern pharmacy."
Mabie, Cottage Grove native and current president-elect of the Pharmacy Society of Wisconsin has been practicing pharmacy for over 20 years. He and his wife Kristen, also a pharmacist own the three stores.
Three Locations in Dane County
Forward Pharmacy has three locations conveniently located throughout the Madison Metro area. Free delivery, drive-thru, or curbside pickup are available at all locations.
Cottage Grove – 429 W Cottage Grove Rd, Cottage Grove, WI 53527
McFarland – 4880 Larson Beach Rd, McFarland, WI 53558
Deerfield – 10 Liberty Street, Deerfield, WI 53531
Local Gifts
Each store also offers a selection of gifts sourced from local artisans, along with Badger gear, high school team spirit gear and a full complement of over the counter items.
Published on Dec 01 2017
Last Updated on Nov 11 2019