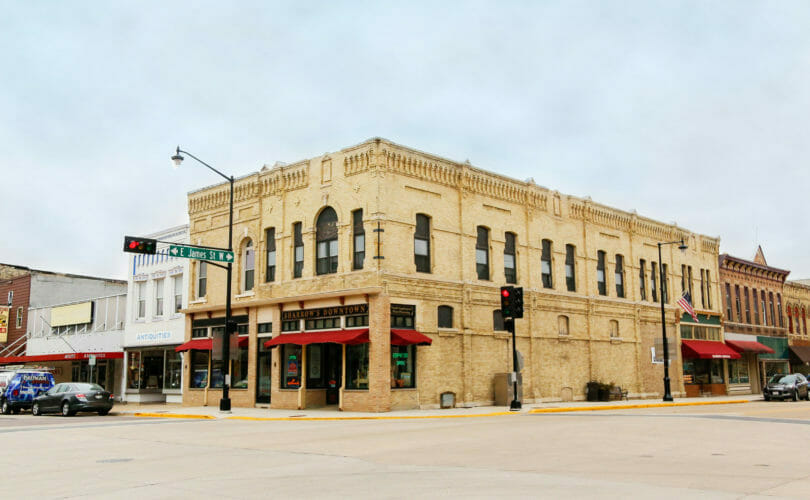 New Location Now Open in Columbus
Forward Pharmacy just opened our fourth location at the former Sharrow's Downtown in the historic "Four Corners" of Columbus, Wisconsin. The location has a long history as a local pharmacy; dating back to 1855 it has been the home to Sharrow's Downtown and Rexall Drug. Forward Pharmacy is proud to carry on the tradition of providing quality pharmacy services to residents of Columbus and the surrounding community.
In addition to pharmacy services, Forward Pharmacy's gift shop features a wide selection of goods for sale, including locally made products chosen by their in-house gift store manager. The Columbus location will also feature a coffee shop, a first for Forward Pharmacy's stores.
Forward Pharmacy is an independent, locally owned pharmacy with locations in McFarland, Deerfield, and Cottage Grove. Matt and Kristen Mabie, Forward Pharmacy founders and co-owners, are both licensed pharmacists with more than 20 years of practice each. Matt also serves as the president of the Pharmacy Society of Wisconsin. Prior to forming Forward Pharmacy, both Mabies were pharmacists with Hometown Pharmacy, where Matt was a partner. After parting ways with Hometown Pharmacy, Matt and Kristen opened Forward Pharmacy in 2017.

Published on May 30 2019
Last Updated on Nov 11 2019