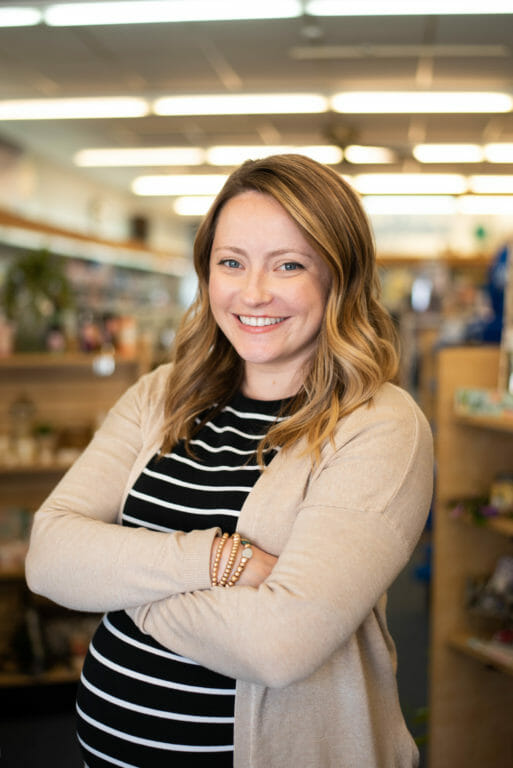 Mackenzie Eliszewski, PharmD
Managing Pharmacist, Cambridge
Mackenzie's career in pharmacy began with Forward Pharmacy in 2012, when she worked as a technician at our Deerfield location. She went on to attend pharmacy school at Concordia University School of Pharmacy, where she was inducted into the academic fraternity, Rho Chi. After graduating in 2019 Mackenzie matched at Marshfield Clinic Health System in Marshfield, Wisconsin for her PGY-1 acute care residency. Since graduating and completing residency, she is excited to have moved back to the Madison area, having returned to Forward Pharmacy—this time as managing pharmacist at our Cambridge location.
Mackenzie says she feels lucky to have a job where she is able to work with patients to help solve problems and build relationships. "Every patient has a unique situation and I enjoy being able to learn from them and to work together to find solutions." She also really enjoys being a part of the healthcare team and collaborating with providers to address patient needs.
As a pharmacist, one of the areas Mackenzie is most passionate about is transitions of care. During residency, her longitudinal project focused on improving transitions of care within the health system. Through this project, she spent time educating patients prior to hospital discharge and worked with prescribers and outpatient pharmacies to ensure everyone was on the same page for when the patient left the hospital.
Mackenzie believes the scope of care provided at pharmacies will continue to grow. "As evidenced by the role pharmacies have played in vaccinating patients during the COVID-19 pandemic," she says, "there is a lot of potential in how pharmacies can provide care to patients. Pharmacists are some of the most accessible health care professionals, and I think this will continue to be recognized."
Mackenzie grew up in and graduated from Deerfield. She went to college around the Milwaukee area, which is where she met her husband, Brett. In her free time, Mackenzie loves spending time friends and family and traveling with her husba. She enjoys hiking, shopping, and staying active.