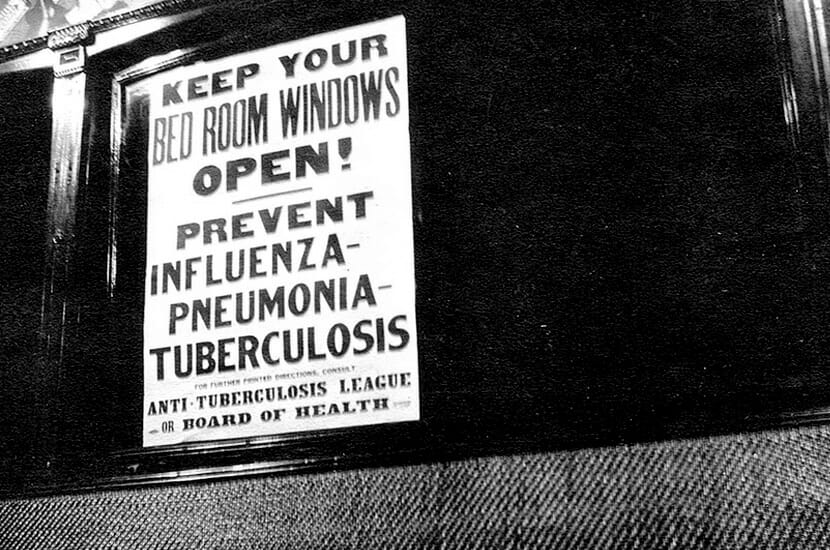 The 1918 Influenza Pandemic
Reflecting on How Things Have Changed
One hundred years ago a new influenza virus emerged. It caused a pandemic that infected 500 million people or one-third of the world's population in a two-year period. At least 50 million people worldwide died – the greatest influenza mortality in recorded history. The 1918 influenza pandemic devastated entire communities and took an estimated 675,000 American lives. This year, we are reflecting on this pandemic. Flu viruses continue to pose one of the world's greatest challenges, and the risk of pandemic flu is always present.
Since 1918, there have been many improvements in tests to diagnose influenza, vaccines to help prevent influenza, and drugs to help treat influenza and its complications. We no longer rely on advice like "Keep Your Bedroom Windows Open!". Instead, we recommend protecting against the flu by getting vaccinated, covering sneezes and handwashing.
Compared to 1918, we are better at monitoring illnesses, deaths, and the spread of diseases. We can now detect the appearance of pandemic influenza viruses. We also have a greater ability to assess influenza complications and the effectiveness of influenza treatments, develop pandemic influenza vaccines, prevent illnesses by prescribing drugs and stop the spread of illnesses without drugs. There are a lot of medical advances to help fight an influenza pandemic that we did not have in the past, including vaccines to help prevent seasonal influenza, antibiotics to treat secondary bacterial infections, ventilators, and intensive care units and personal protective equipment (gloves, gowns, masks, etc.) These improvements leave the world better equipped to prepare for and respond to the next influenza pandemic.
We at Forward Pharmacy are proud to be part of the solution. Stop in and get your flu shot today.
Learn more on the CDC's website.